We like… snood
Savjeti, Trendovi
Monday, January 17th, 2011
Many men don't know what to do with their scarves in winter. They love them but sometimes they have  a problem, they don't know how to twist them, tie them, knot them.

Scarves serve one essential function, and that is to keep your neck warm. But in world of fashion, style always comes before function and appearance often comes before comfort so the scarf has become one of aesthetics rather  than function.
Here is one of the youngest member of the neck-warming family, the snood. Trendy accessoire in winter 2011!
The snood ( a new type of a scarf) with connected, sewn edges is perfect for integrating softer fabrics into your winter wardrobe, whose  outerwear are perhaps a little harder and tougher than the knitted winter-warmers lying underneath.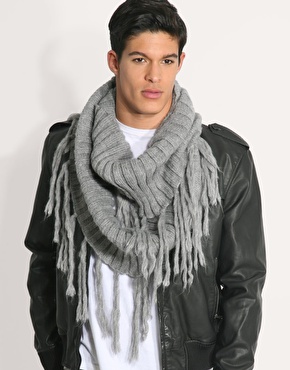 For a leather jacket or other lightweight outerwear, wear the snood over the top of any collars. For a trench coat, wear it open with a lightweight snood hanging off your neck underneath the collar of the coat.
It is time to get snoody!


Text by N. S. G.

Slični članci :